Our Hollow Metal Doors & Steel Frames Services
Repair Points Call for Service
Panic Hardware
Emergency release push bar & latch hardware require repair at times for proper release exit function.
Fire Code Compliance & Store Level Security are goals for prosper repair.
Closer Hardware
This part can fail, oil leaks and reduces the proper dampening of close & latch speeds.
Repair with new parts.
Metal Door & Frame
Doors can rust, frames can get damaged. New door & frame can be installed into same opening for proper operation, site security & Code Compliance.
Door Service:
Door Closers/Wind Chains/Hinges
Door Locksets/Panic Hardware
Weatherstripping/Door Sweeps
Threshold Replacements
Latch guards/Locks Re-Keyed
Full Door & Frame Replacements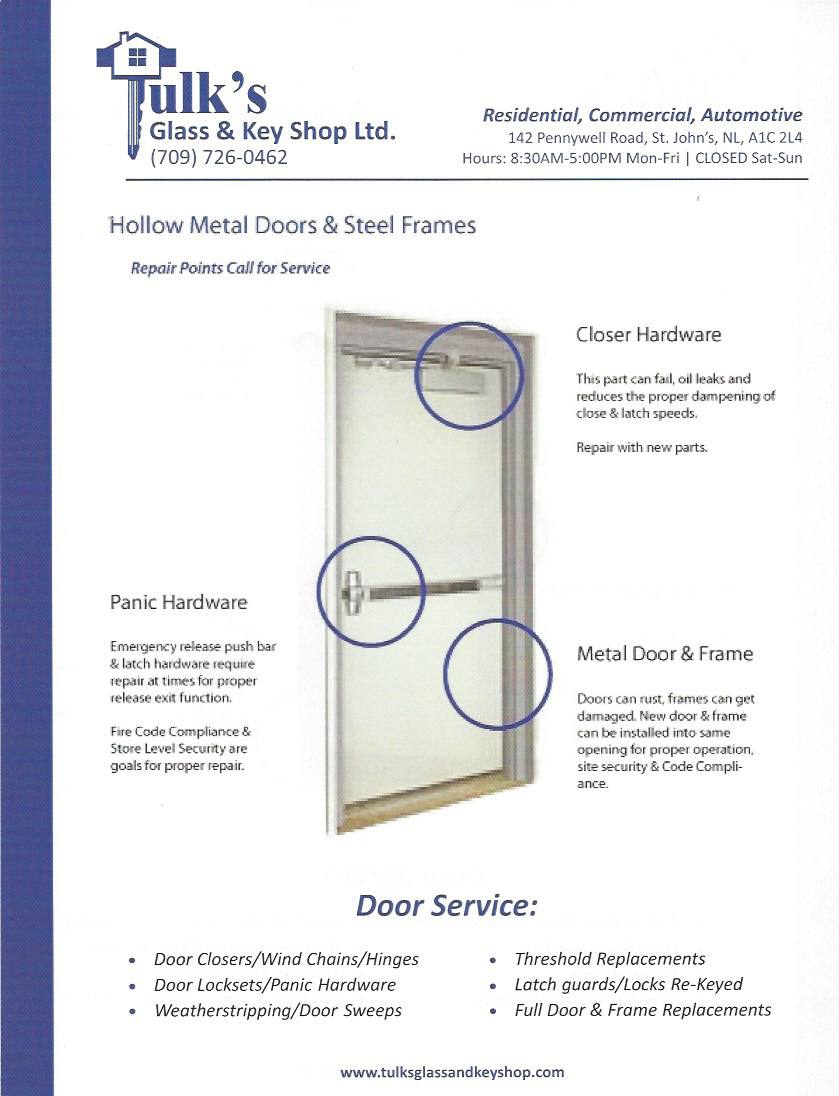 Want a Quote or Expert Advice?
If you need a quote on your next renovation project, feel free to contact us and we'd be glad to help.